Products from ELLER foodPackaging GmbH ELLER foodPackaging ist Produzent der beliebtesten Snackverpackungen auf dem ToGo Markt. Unsere Verpackungen werden im Schwarzwald nach den höchsten Foodsafety-Standards gefertigt. Darum findest Du unsere Verpackungen europaweit im Einsatz.
No results were found for the filter!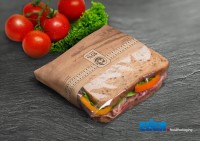 MezziCano® medium aquaTura® MUSTER
MezziCano Das Einwickelpapier mit umweltfreundlicher Sichtfenster-Folie. Im MezziCano können Sie Snacks ganz einfach einwickeln. Bleiben Sie flexibel, denn die Verpackung ist für verschiedene Snack-Größen und -Formen geeignet....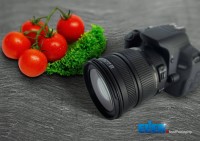 CocoLoco medium grass paper carrier bag
CocoLoco paper bag The environmentally friendly carrier bag for food. Our "CocoLoco" is made of sustainable grass paper and is suitable for packaging baked goods, packaged snacks, groceries, takeaways and delivery dishes. A generous...